Landscape Sleepwalks
a collaborative mural by Eloïse Baele and Alix De Jonge
21 May — 12 June 2022
Eloïse Baele and Alix De Jonge's duo show is the first event organised by Niloufar Nematollahi at Available & the Rat. Both artists were invited to a two-week residency in the space without any pre-made works and to engage with the space's infrastructure through creating a collaborative mural. The artists chose to use texts they had each written in relation to their visual practices as a starting point for their collaboration. Expanding on the theme of landscapes, which appears frequently in both their writings, Alix and Eloïse perceive landscapes as continuations of confrontations between different materials and figurative elements. They focus on the landscape's capacity to guide audiences down a road, confronting them with new spaces.
Excerpt from Alix and Eloïse's writing:
What is there left for me to draw?
When the landscape I choose is the plane?
A far horizon with nothing beyond it
On the train, in the car, I always long for that landscape.
Preferably, with backlight.

_

I returned to my rented room and looked out the window at a black stain in the crown of the tree. A blue wool sweater that had become mired, blown up to elusive heights, above it sat a pair, in love. Two black crows, sitting close and taking care of each other. It was in those strange quarters where I, half drunk with sleep, understood, that I too, could cherish a love for souls weeding through their own roots.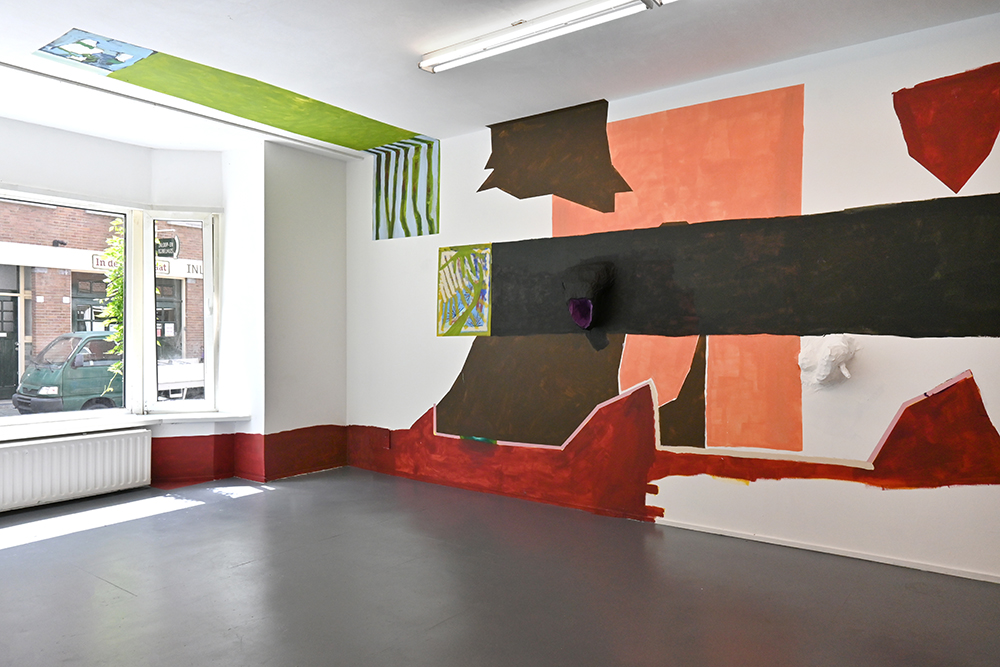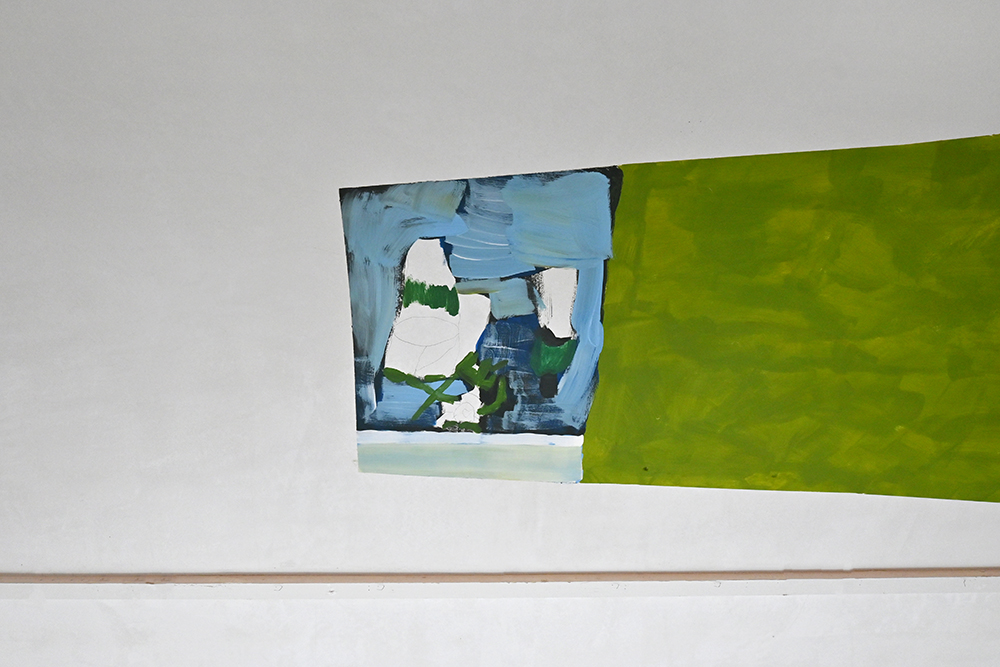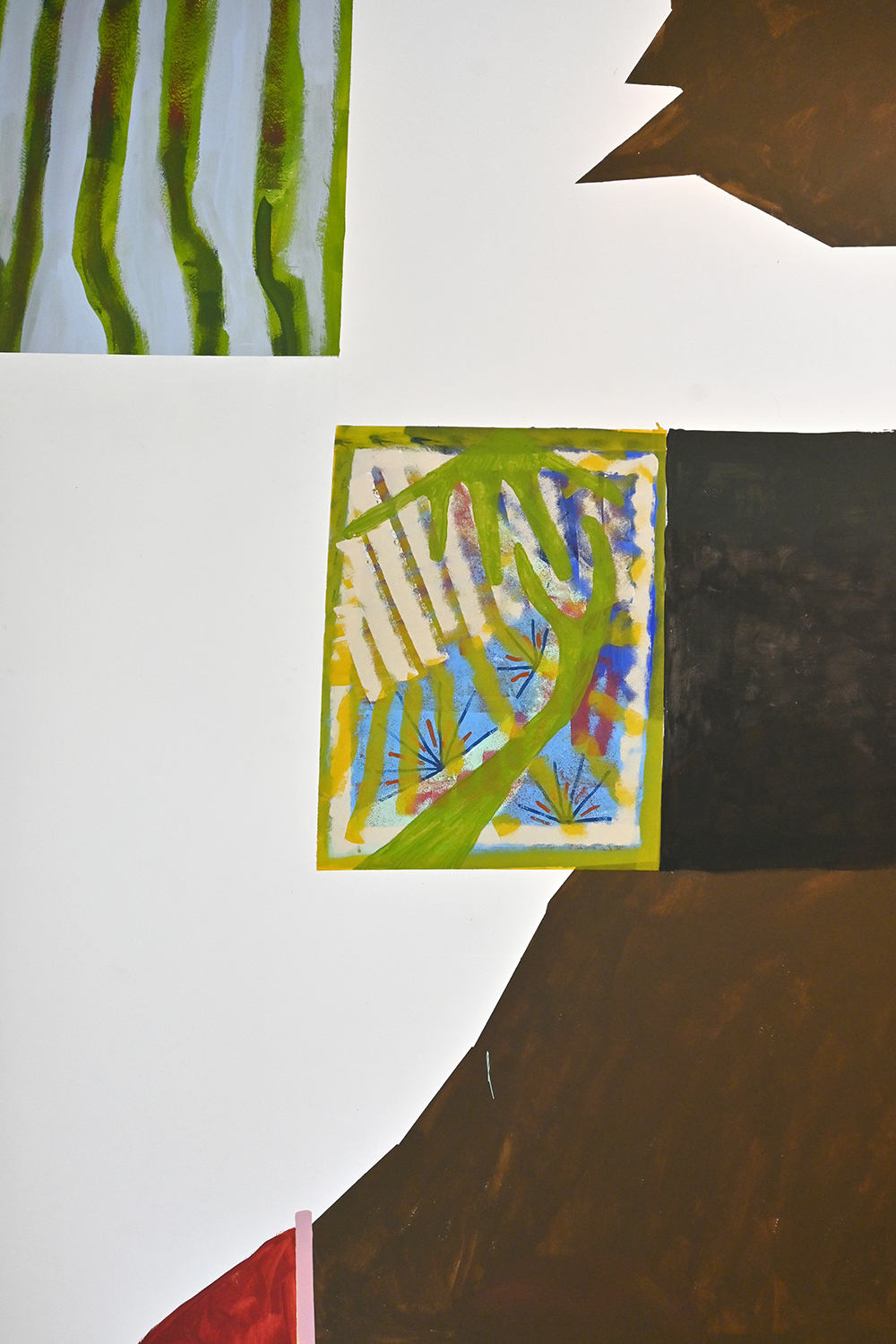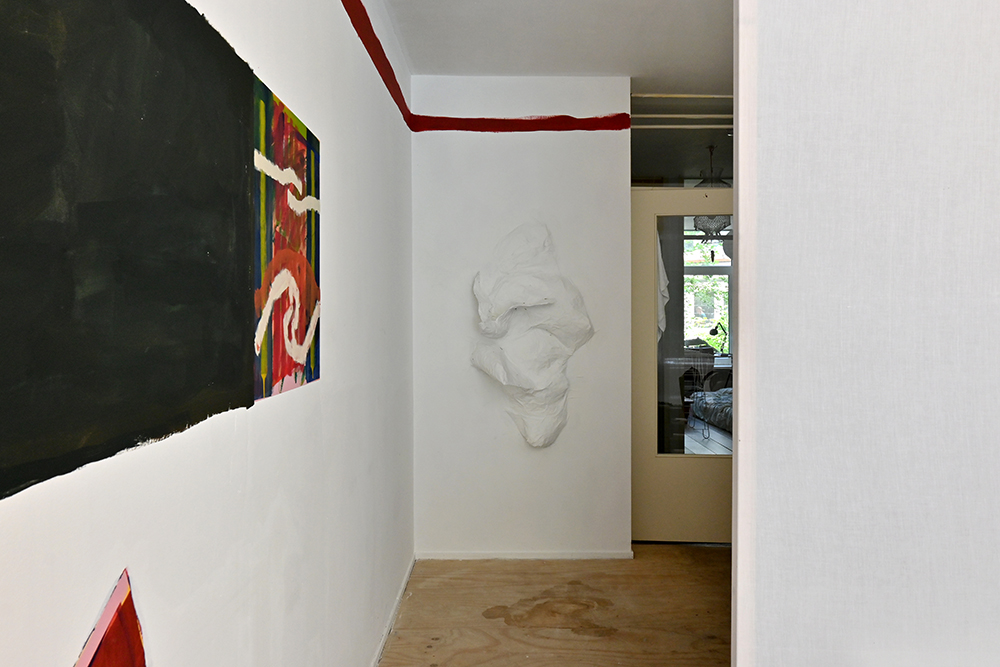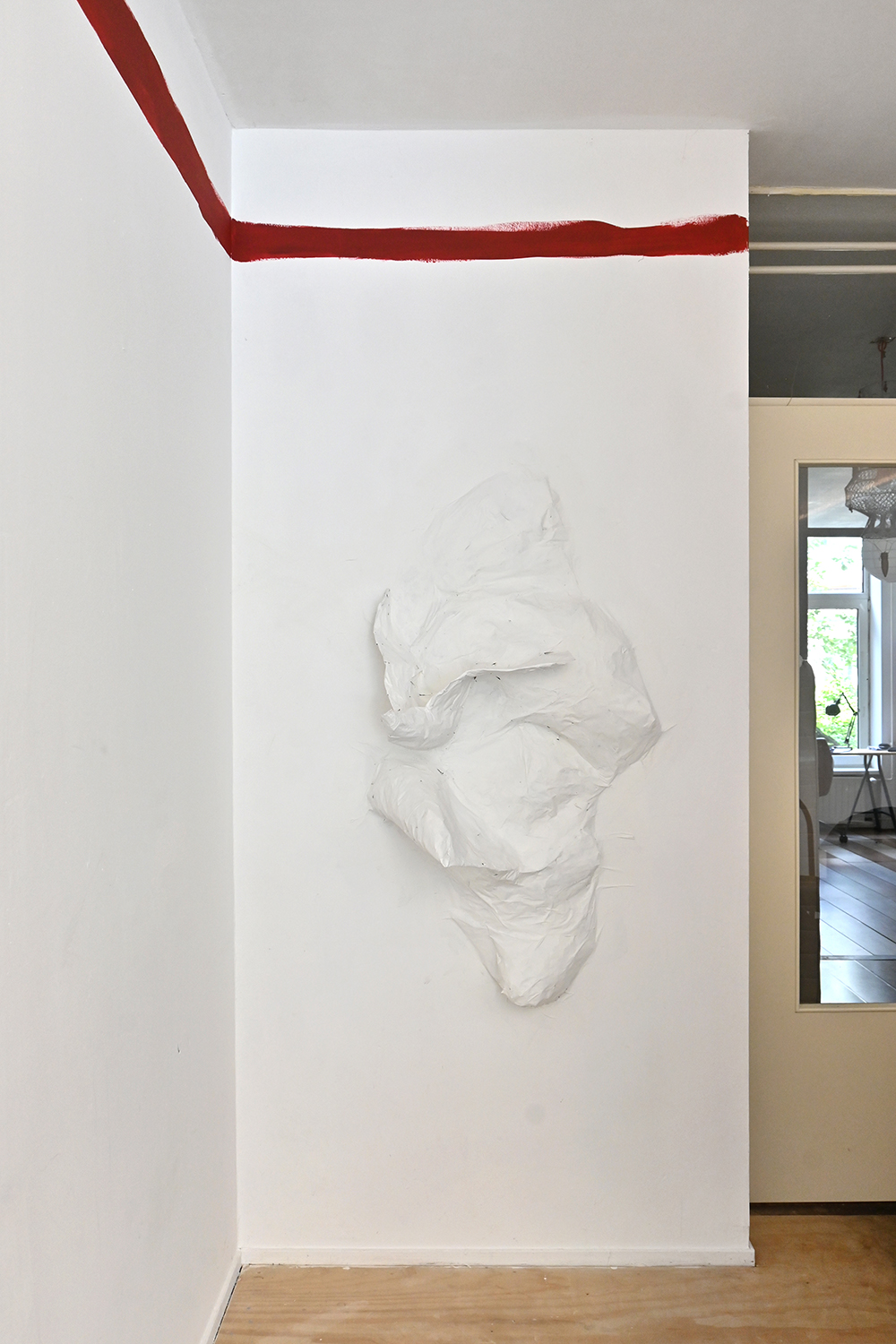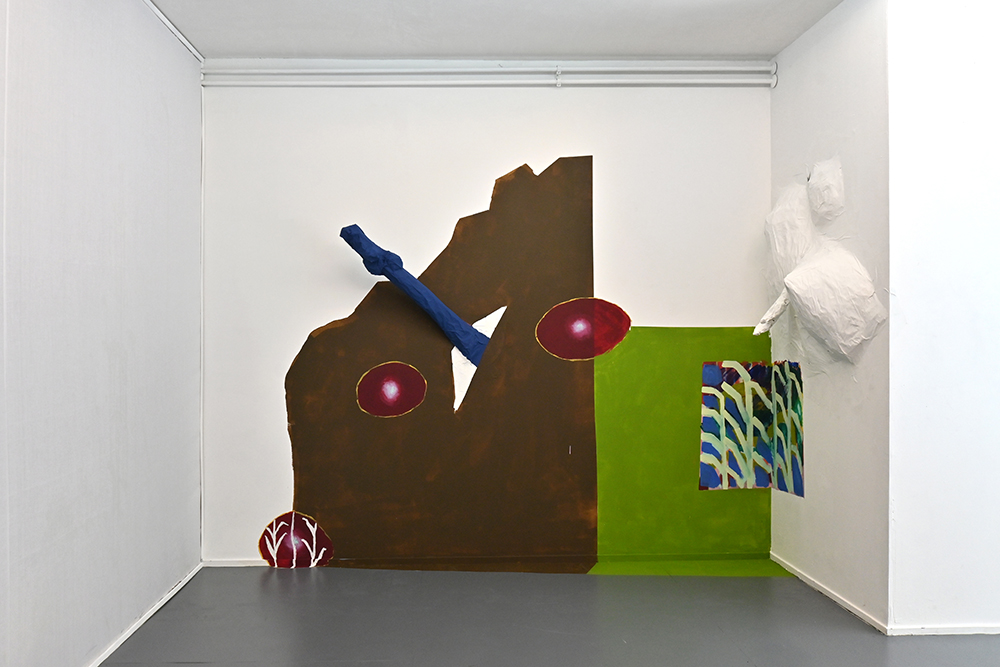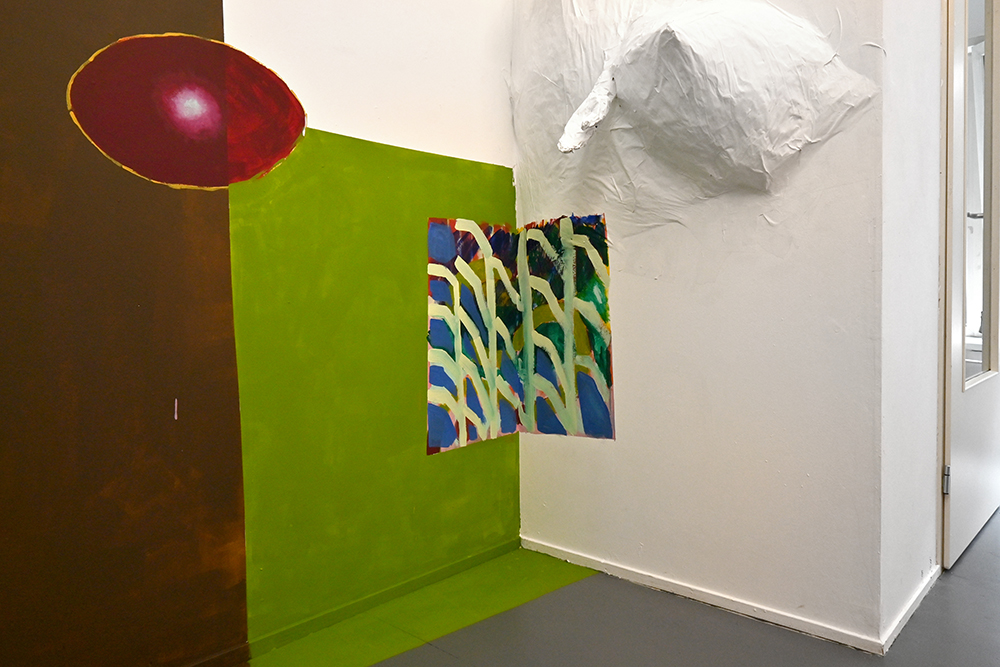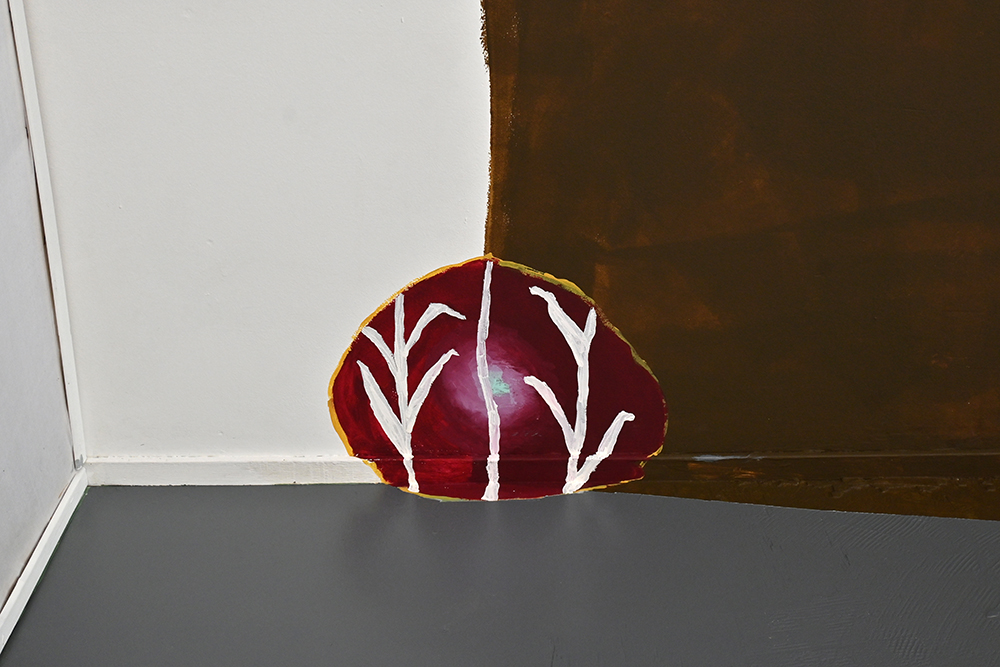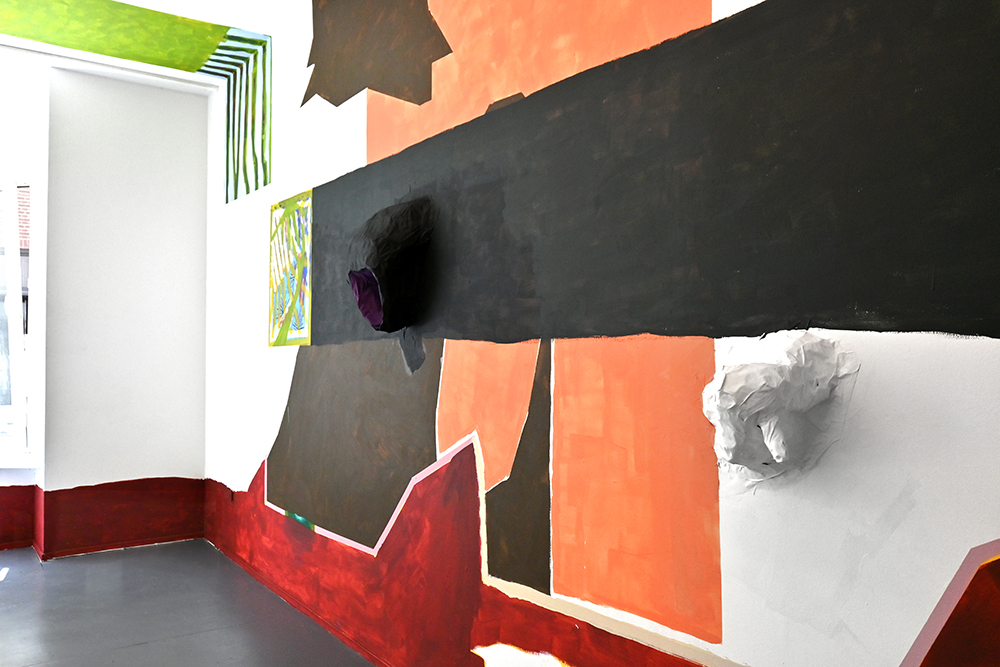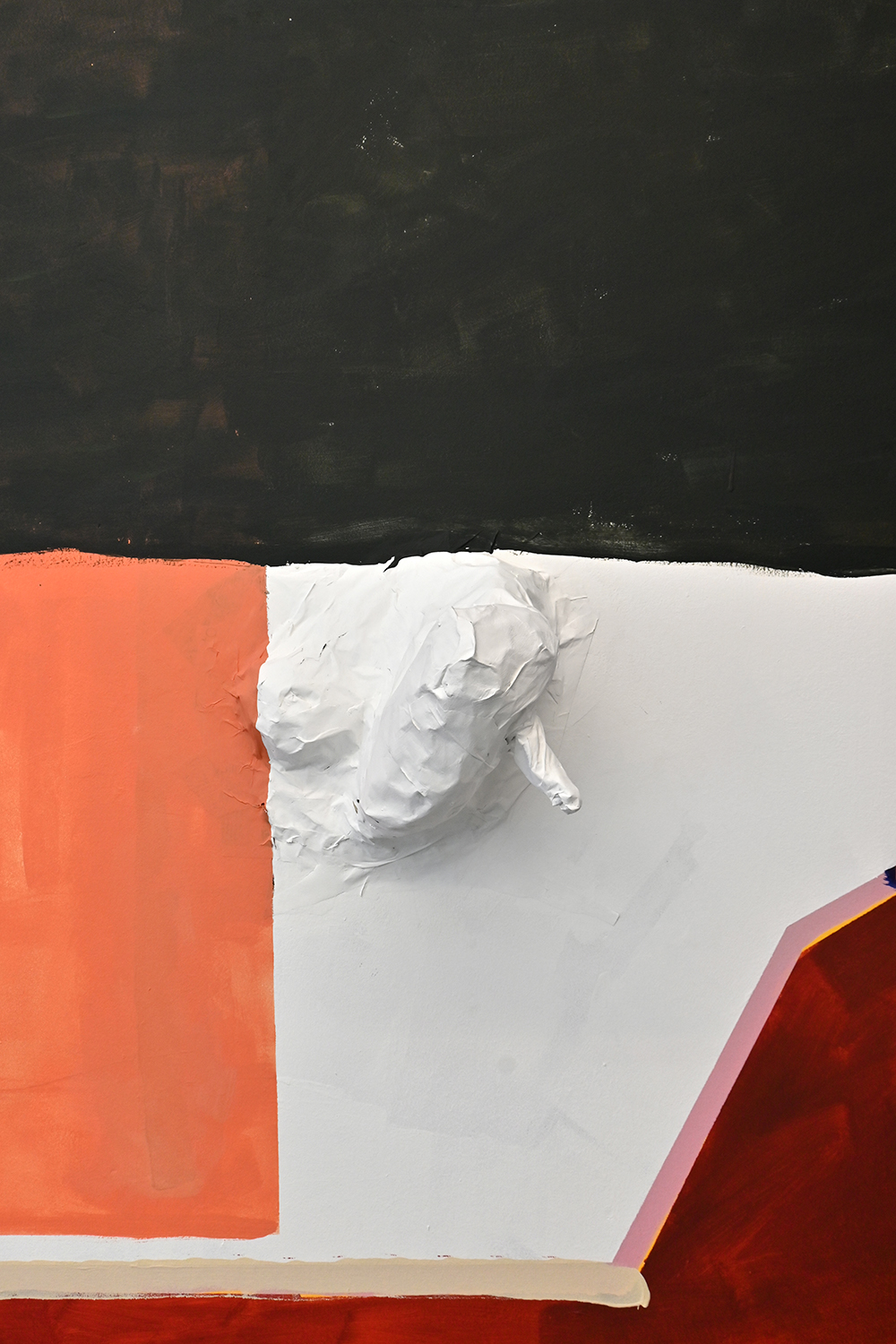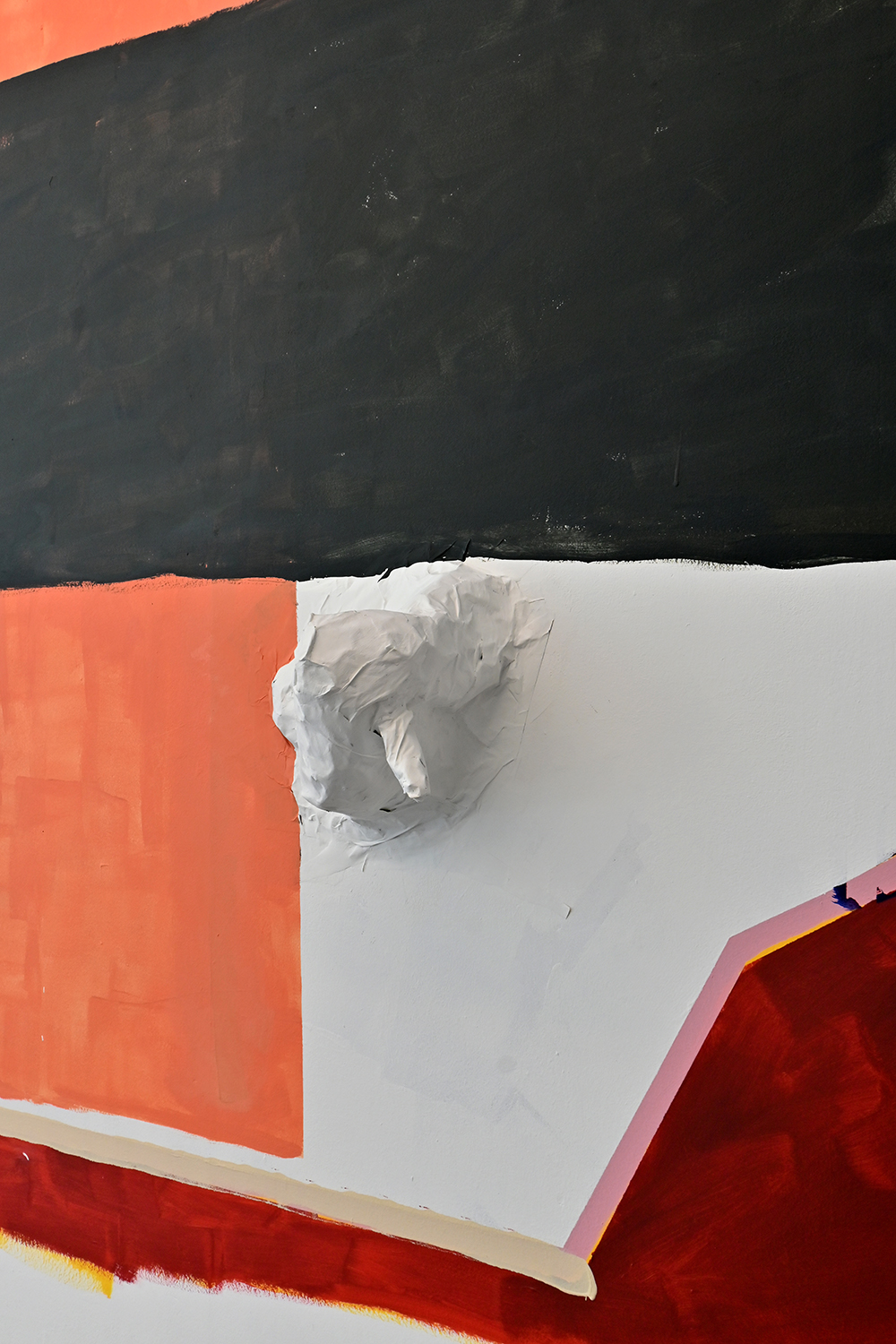 Upon the occasion of this exhibition, Available & The Rat is almost officially out of money. We will be applying for more funding soon. Leftover subsidy from Stichting Droom en Daad supported a very small portion of the material costs of this exhibition.