enduring encounters
Window exhibition, screening series, workshop, and online component with artistsMariana Aboim, Sarafina Paulina Bonita, & Cannach MacBride
28 January — 20 February 2022
enduring encounters was an exhibition and series of events that focused on artistic work that address what is materially intangible but still sensed and processed, specifically asking what it means to endure normative frameworks. The artists in enduring encounters use text, spoken word, sound, animation, and otherwise to dismantle associations tied to language, scientific and historical knowledge systems, and white heteronormative supremacy.
about the artists
Mariana Aboim is an artist, tutor and researcher. She uses textual and recorded [spoken] word to explore nonconscious 'afferences' of imposed cis-heteronormative patterns, and how the dismissal of supremacist impositions inevitably leads to forms of socio-political justice. Sarafina Paulina Bonita (they/them) is a queer, Surinamese-Dutch, artist who works with language, translation, gender codes and racial biases. They create performances and poetry from an intersectional approach that focuses on the experience of otherness. Cannach MacBride is a white Scottish artist and editor. They are doing PhD research at UAL on differently positioned modes of listening, as a creative and more-than-aural practice, with political and ethical possibility.
This project had an online component, which you can view here.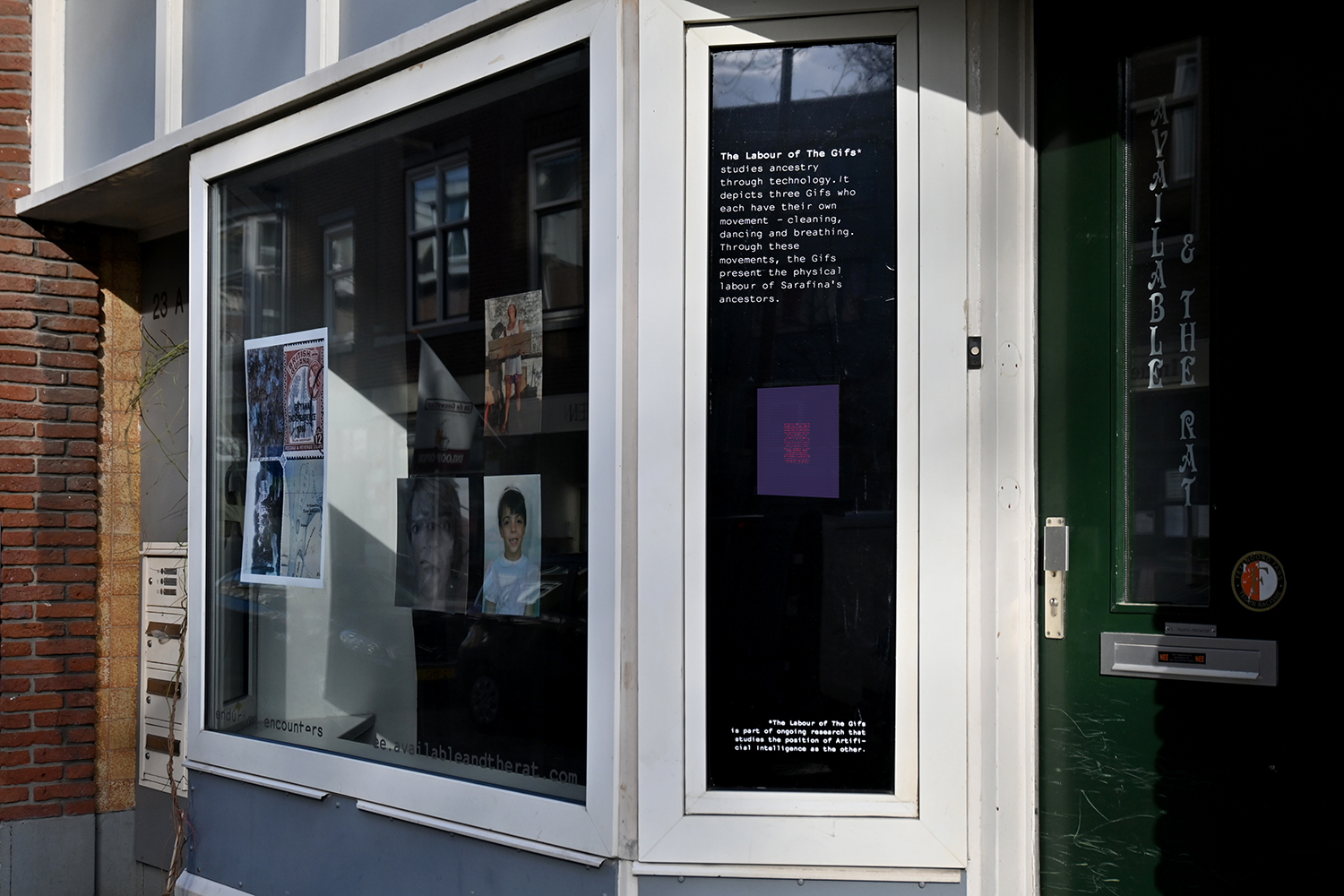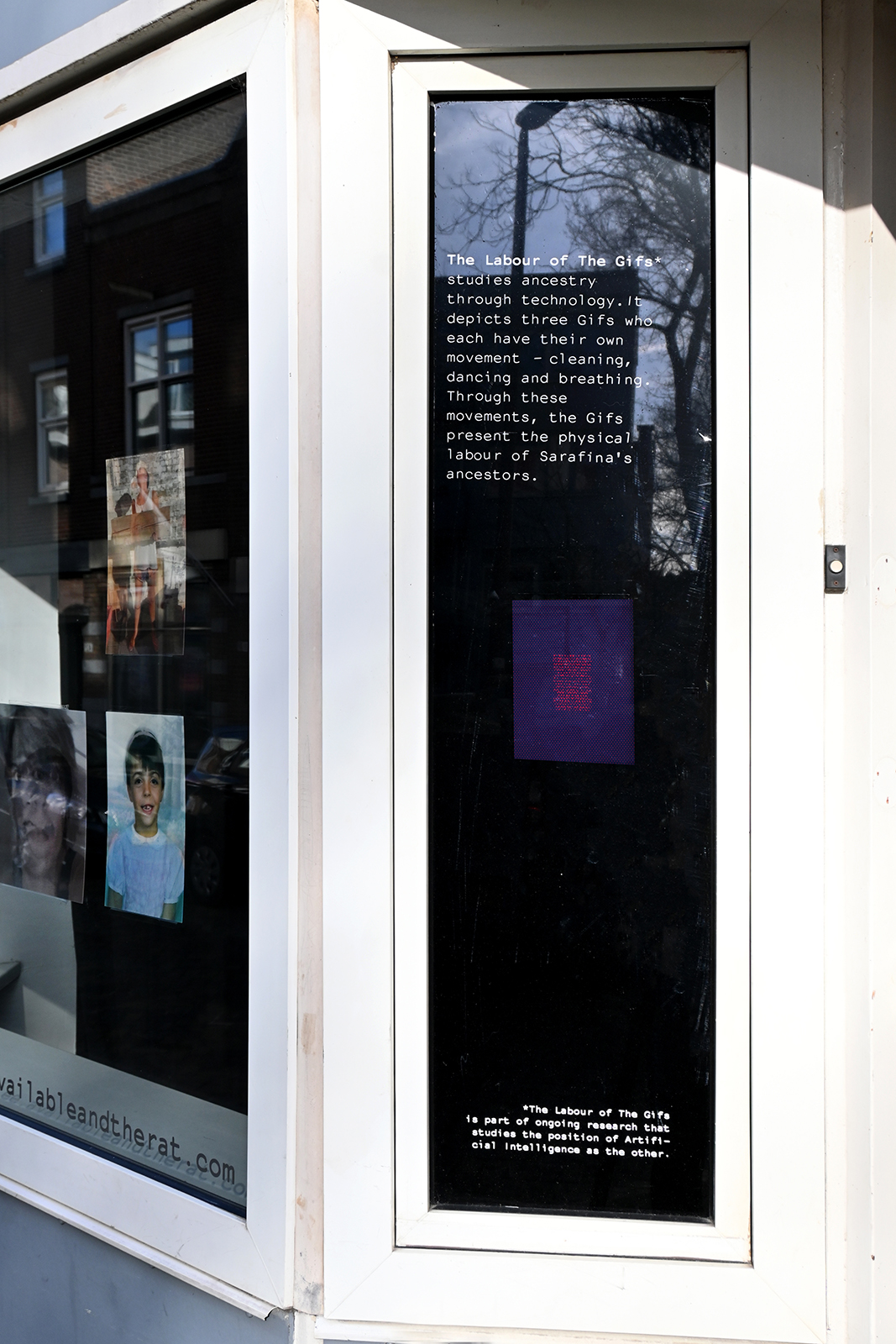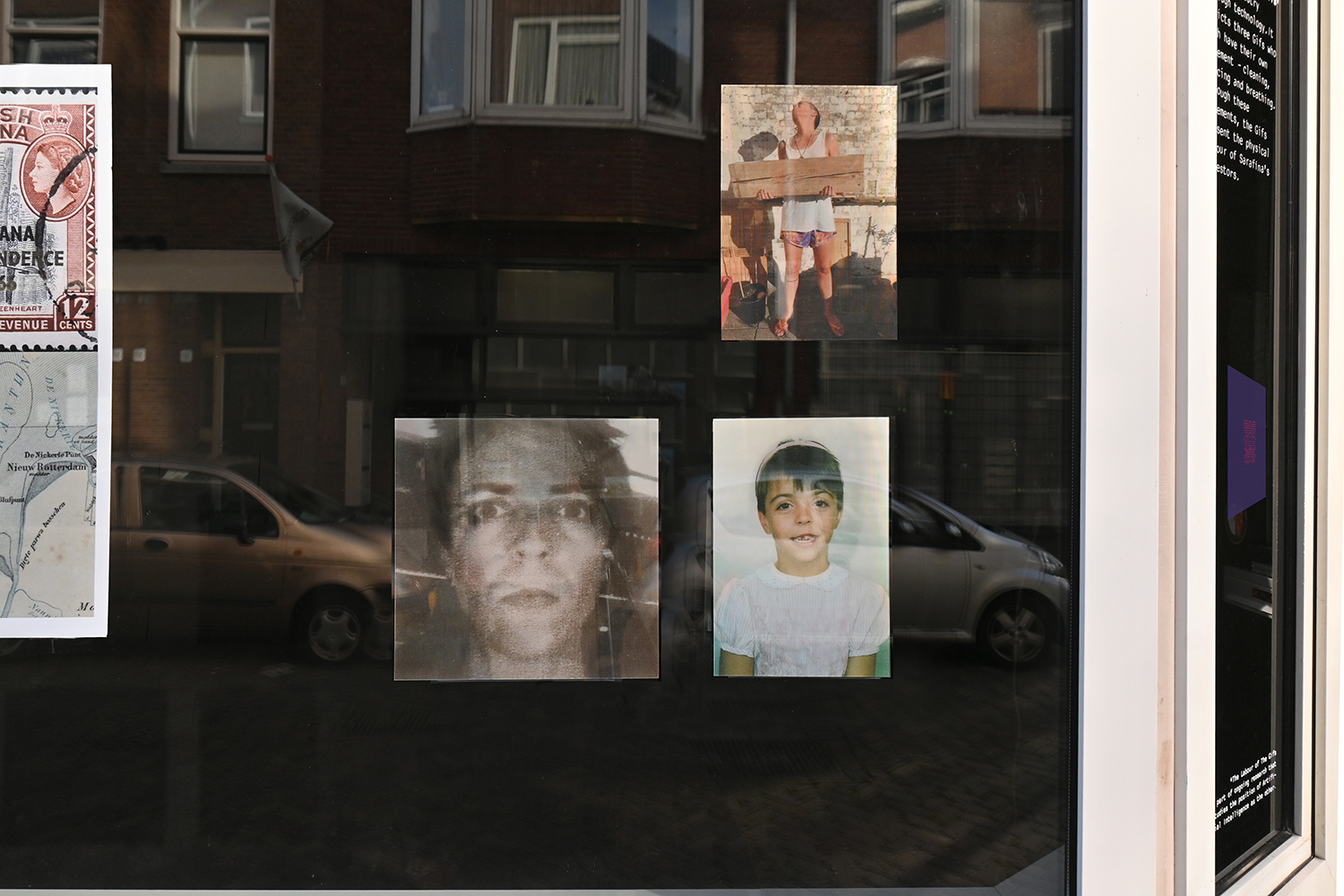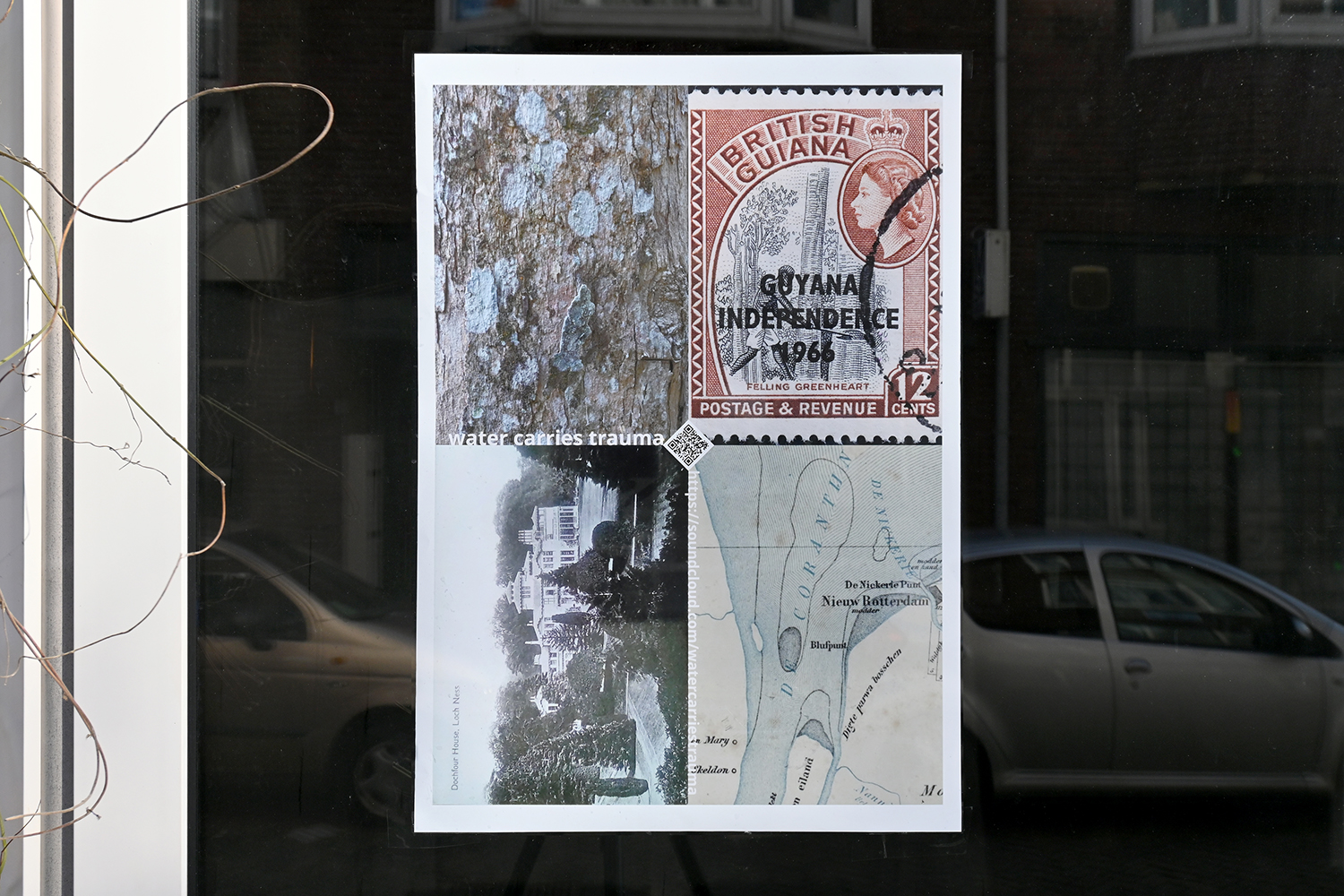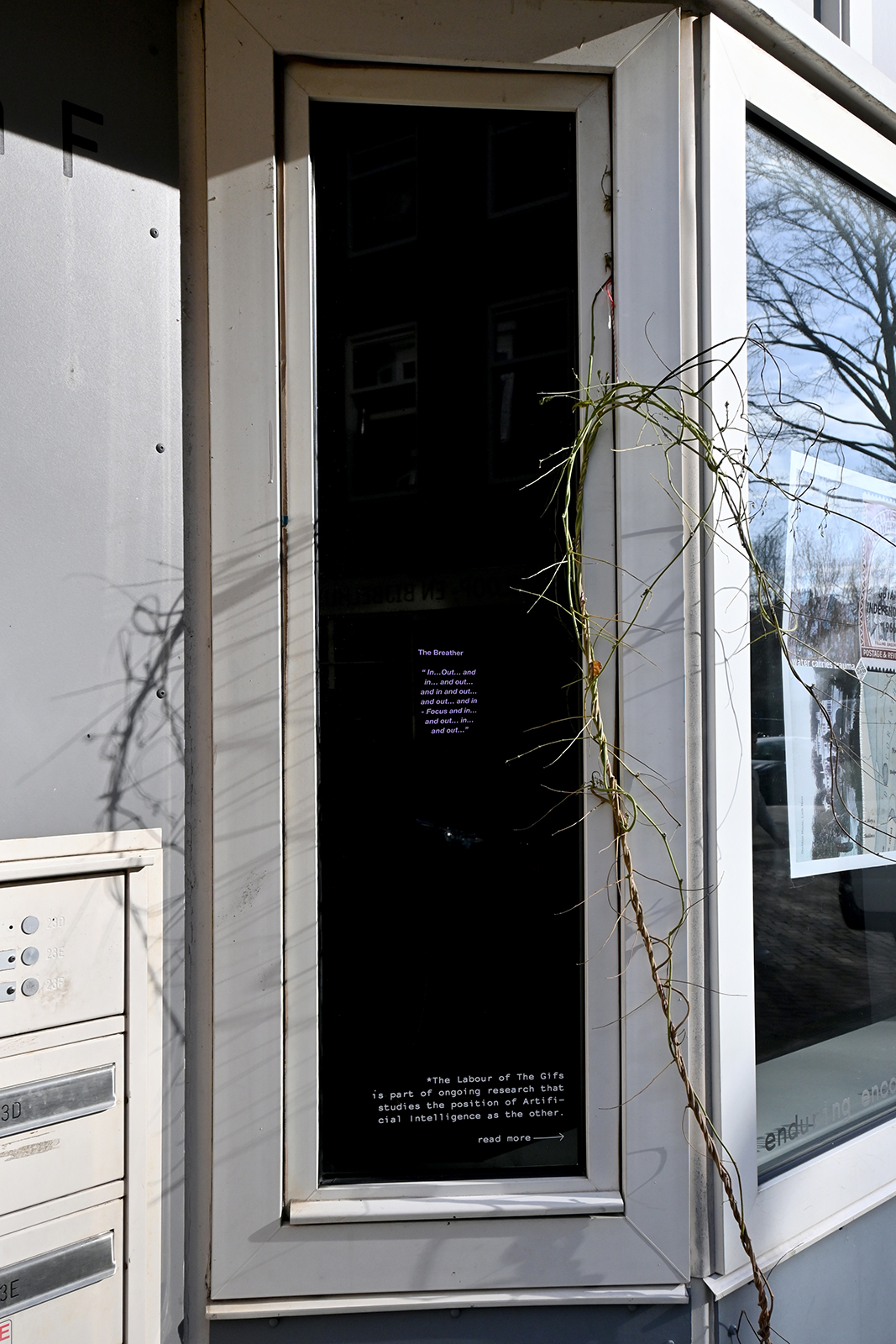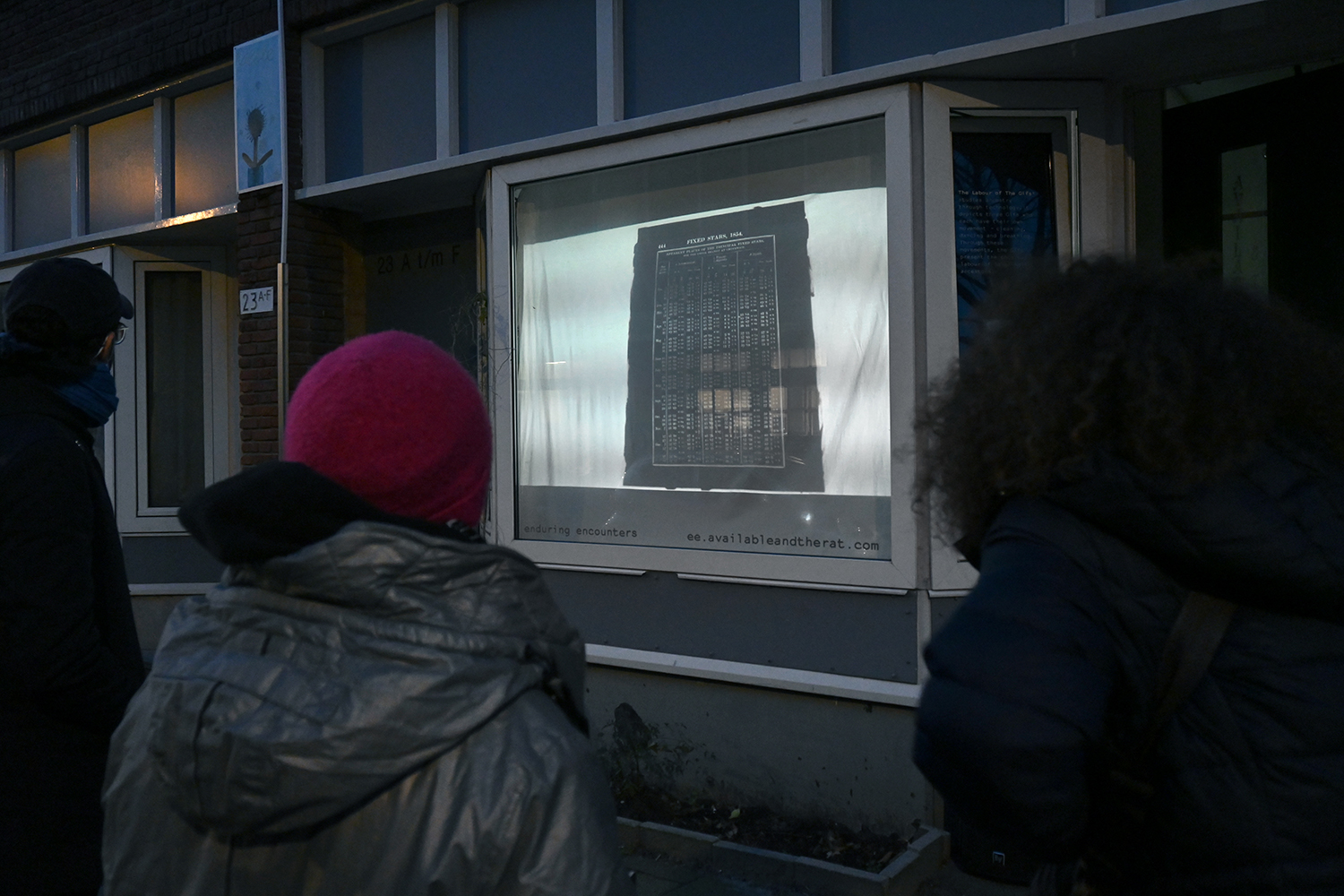 The artist and Available & The Rat would like to thank Stichting Droom en Daad for their support of this exhibition in Available & The Rat's programming.